Women in Dentistry Art & Wine Night
8/5/2021 • 0 CEUs
AzDA member dentist price
$75 Non-member dentist price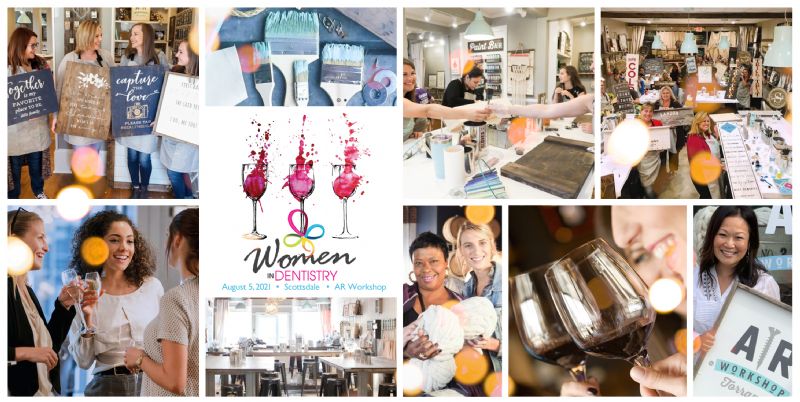 Join the Arizona Dental Association for a night of art and wine at AR Workshop in Scottsdale!
Once you register, AzDA will send you a special link to select your personalized project.
Registration covers the cost of your project. AzDA will supply the wine and appetizers!
For more information, visit:
https://www.arworkshop.com/scottsdale/
Schedule:
6:30pm- Drinks and appetizers
6:45pm- Create your project!




Event Sponsors:
Location:
AR Workshop
7342 E. Shea Blvd, Suite 107
Scottsdale 85260 (
Map
)
480-344-5777 x307
Registration:
$40 - AzDA Dentist
$75 - Non-Member Dentist
After: 7/29/2021
$50 - AzDA Dentist
$85 - Non-Member Dentist